Where Can I Serve?
Volunteer with us at the patch!
Sign up to work here:
We always say it takes the whole church to work the patch! This year we have moved our volunteer sign up to online. Grab our slot now to help us work the patch!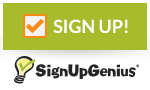 Unload the Truck With Us!!!
All are welcome to come and unload the truck with us. We will unload two trucks this year!
Unloading 1 – September 27 at 11:30 am
Unloading 2 – October 17 at 9am